Updated Tutorial for the ASUS_RT-AX88U with Merlin Firmware:
1) Install Merlin on your Asus RT-AX88U:
Download the Firmware from
Alternative firmware for Asus wireless routers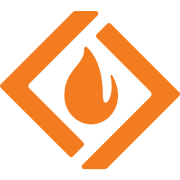 sourceforge.net
goto Administration -> Firmware and Upload the current Merlin Firmware (RT-AX88U_384.19_0_cferom_ubi.w)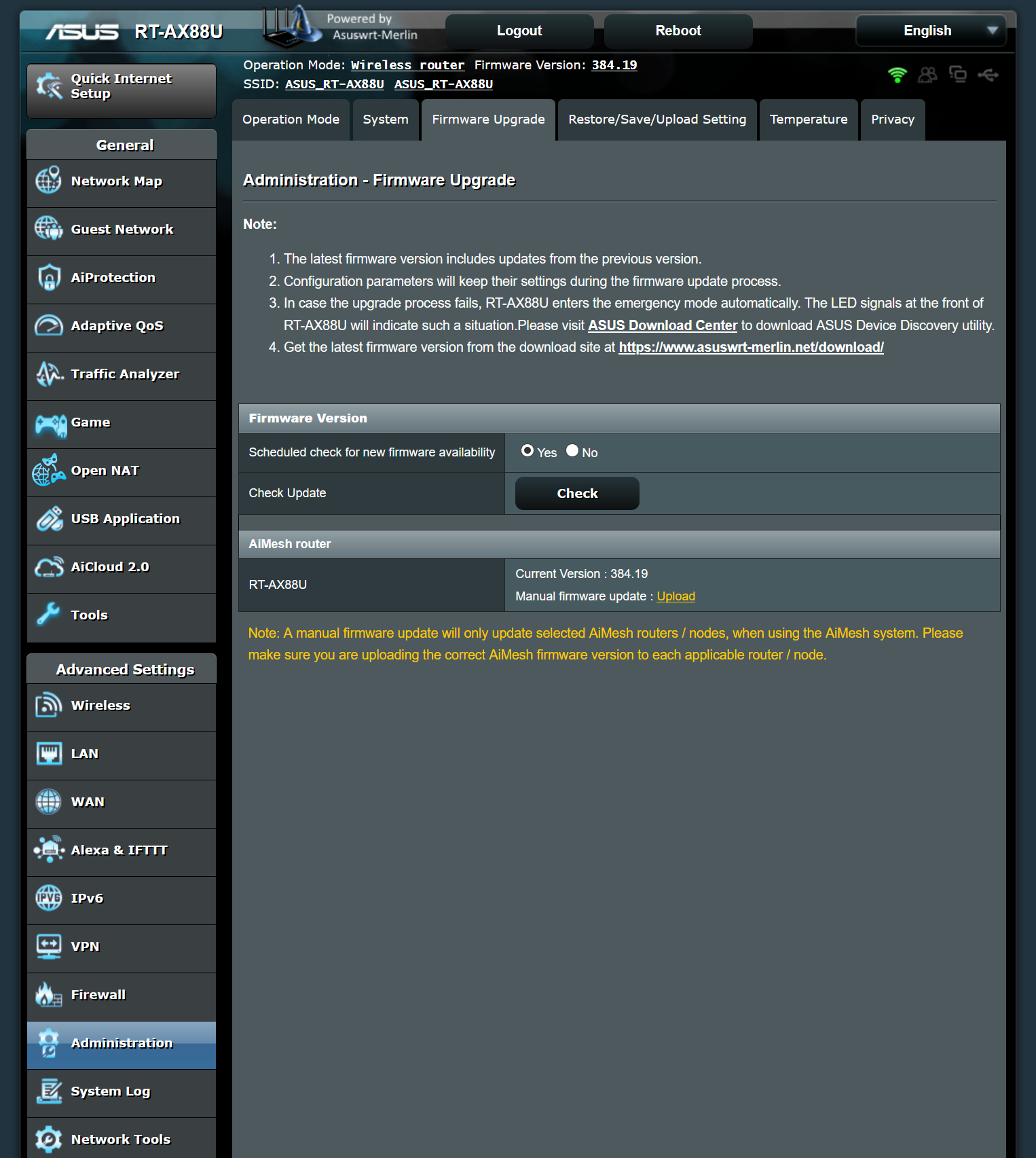 2) WAN Settings:
Connect to DNS Server automatically -> NO
DNS Server1 -> x.x.x.x
DNS Server2 -> x.x.x.x
(You can use PP/Google/Cloudflare DNS)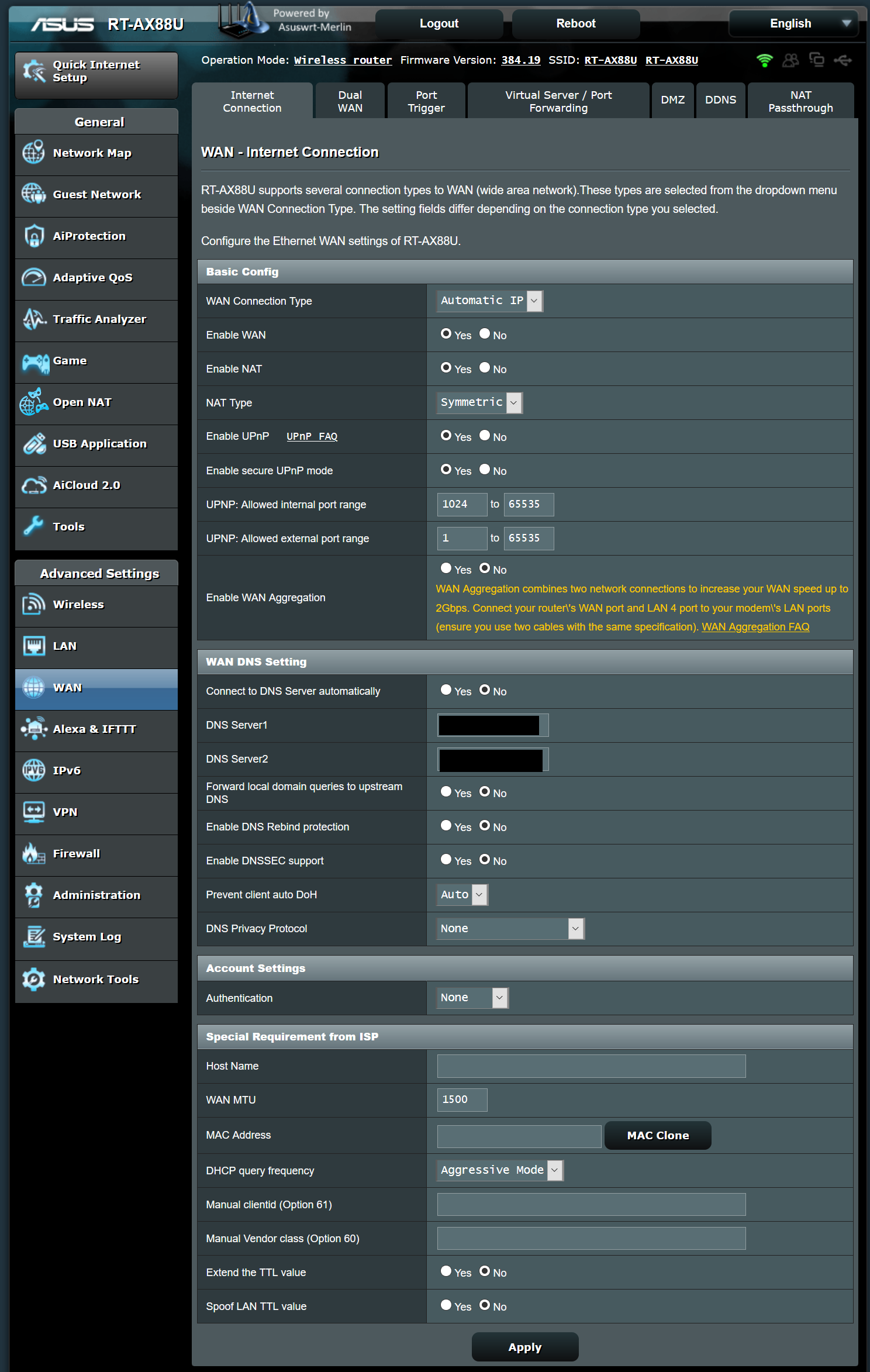 3) IPv6:
Connection type -> Native
Enable Router Advertisement -> Disable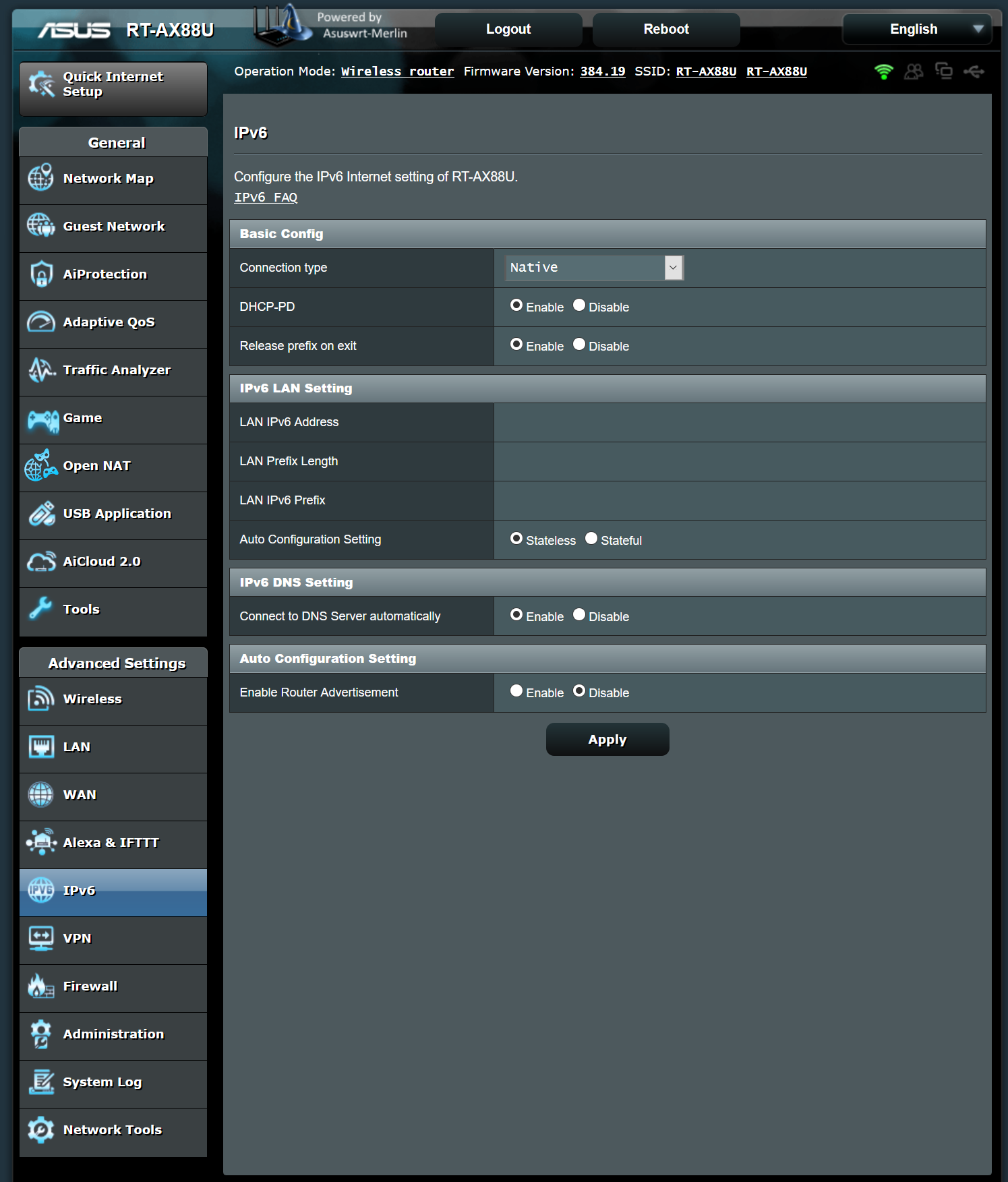 4) VPN -> VPN Client:
Import .ovpn file -> Upload the Server.ovpn
(Download from
https://www.perfect-privacy.com/downloads/openvpn/get?system=asuswrtmerlin&cipher=AES-128-CBC
)
and wait 2-3 sec. till the Site gets refreshed, now you can see the PP Server IP under "Server Address and Port".
Automatic start at boot time -> Yes
Description -> Servername
Accept DNS Configuration -> Exclusive
Username -> xxx
Password -> xxx
Cipher Negotiation -> Enable (with fallback)
Force Internet traffic through tunnel -> Policy Rules (strict)
Block routed clients if tunnel goes down -> Yes
Rules for routing client traffic through the tunnel (Maximum : 100):
select under "Source IP" your connected PC/Receiver/Laptop/Nas and add it with "+" on the right side,
if your PC/Receiver/Laptop/Nas is not shown up in the dropdown then its not connected to the Asus Router or offline.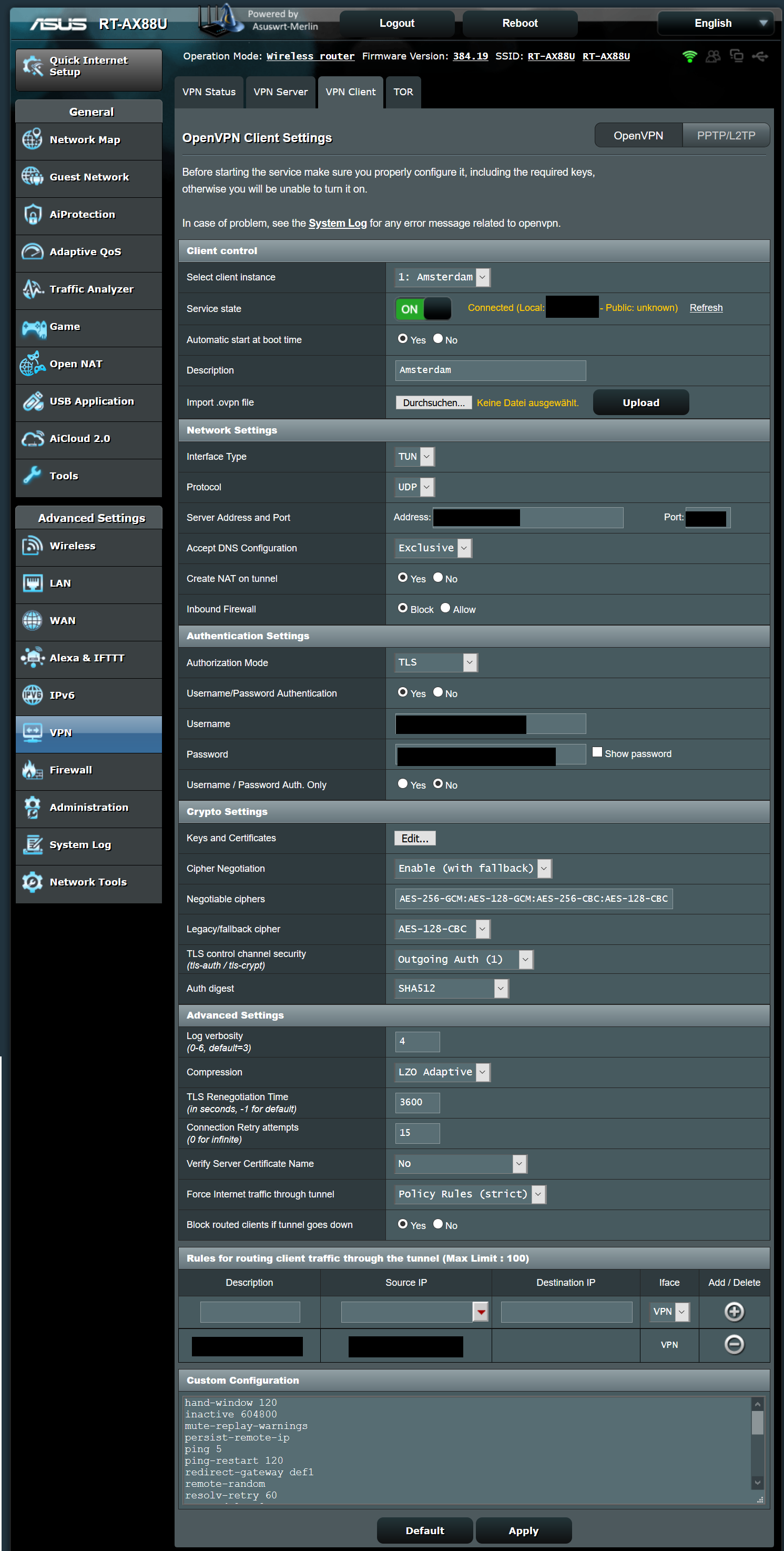 5/1) Firewall -> General:
Enable DoS protection -> Yes
5/2) Firewall -> Network Services Filter:
Enable Network Services Filter -> Yes
Filter table type -> White List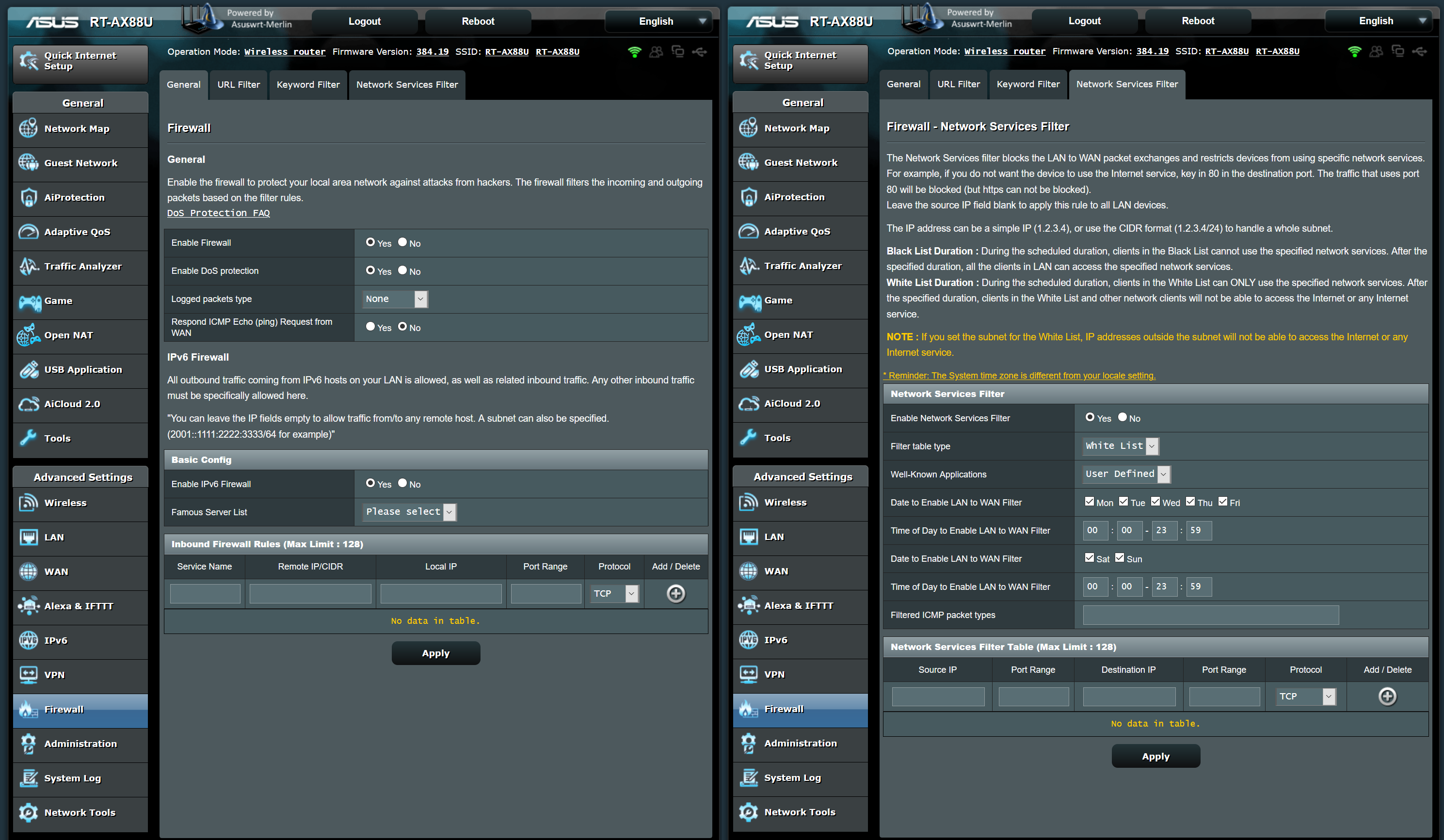 6) goto VPN -> VPN Client -> Service state and start the VPN Connection
(if you get a Connection Error, make sure you have saved all and do a restart).
7) Test your DNS/IP for leaks
VPN Leak-Test: Finden Sie mit den angebotenen Checks heraus ob Ihre VPN-Verbindung Ihre IP-Adressen IPv6 & IPv4, DNS, WebRTC oder Windows-Login-Daten preisgibt. www.perfect-privacy.com
***Extras and Bug Fixes***
- JFFS (RAM) Error after upgrade from Merlin 384.18 or Original Asus 3.0.0.4 Firmware to 384.19 fix:
Restart the Asus Router 1-2 times fixed this for most users.
(if not working follow the steps below first and then try the restarts)
Flash the current Official Asus Firmware from the Asus Support Website
(RT-AX88U_3.0.0.4_384_9566-g7411682_cferom_ubi.w)
- Power Off
- Hold WPS (Next to Power Button on top)
- Power On (while keeping the WPS Button still pressed)
- The Power LED should go out after some sec.
- Now release the WPS Button and turn the Asus Router ON again

Last edited: